Session Descriptions
The Power of Understanding People
Dave Mitchell, Speaker & Author, The Leadership Difference
LinkedIn
Based on his book (with the same name), Dave will teach us how to connect to different personalities in our personal and professional lives. This will be a thought-provoking session on work and life shared through humor and wit. Through his engaging style of enter-train-ment, Dave will provide attendees with high-impact:
Insight into behavior cues and questions to ask to better understand someone's interactive preferences
Strategies for creating a high-performing work environment
Strategies for conflict resolution, including how to effectively work out differences within a team, between work units, with customers, and even in your personal life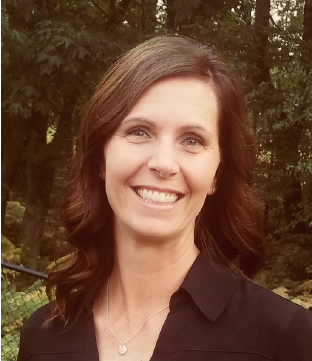 Empowering Care: Remarkable Service Starts with Personal Well-Being
Tiffany DeHaan, Managing Director, Culture, Learning & Inclusion, Alaska Airlines
LinkedIn
Alaska's culture is built around 5 values: own safety, do the right thing, be kind-hearted, deliver performance, and be remarkable. Each employee is empowered to live these values through a service framework guiding behaviors and decision making. Learn how Alaska Airlines puts personal well-being at the center of this framework to deliver the best care in the air — and not just for guests, but employees, too.
Hot Industry Topic Breakouts
Attendees that are not taking a competency workshop can choose to take one or two alternate breakouts during those time periods. 
Trauma-informed Supervision
Jennifer Belk White, SPHR, SHRM-SCP, CHT
Human Resources Director, Lumina Foods
LinkedIn
Matthew Brown
Chief People & Culture Officer, Schoox
LinkedIn

Trauma can take a toll on all of us, and sometimes this can have huge impacts in the workplace. Join us for a discussion that dives into the topic of trauma from multiple perspectives. We don't all perceive trauma in the same way, and as a result we can make some unintentional missteps that can trigger others. When we are able to use our knowledge and awareness of trauma to inform how we interact with one another, great things can happen.

This session will:

Discuss and explore trauma defined 
Explore other perspectives about trauma
Shine a light on 'hidden trauma'
Provide cultural insights that may help you better understand trauma/differences among culture
Provide actionable steps for how we, as learning professionals, can influence and reframe our approaches to training
MS Teams: One Application to Train Them All

Bobby Underwood, Director of Training, Company Operations, Little Caesar Enterprises Inc.
LinkedIn

Only using MS Teams for messaging is like using your smart phone for just text messages. Crazy right? Especially because there is so much dynamic power in this single application.  This session will add some much-needed knowledge sprinkles to your MS Teams cupcake. Learn how to use Teams as a remote classroom, project management hub, resource library, and more. Bring your laptop or mobile device and come join the robust discussion!

Participants will get an overview of the MS teams application functionality including but not limited to: 

Exploring the use of Teams Channels to stage and host classroom environments (Praise, Gift Cards, Kahoot)
Connecting a myriad of features (Sharepoint, MS Tasks, Approvals, Power BI) to allow effective project management, follow-up, and showcasing outcomes
Learning to set up and host a resource library of shared files and links
Designing Training that Sticks! Using Action Mapping in Instructional Design

Miranda Lee, Senior Manager of Training, Jack in the Box
LinkedIn

Is training really the answer? Are you certain that the training will get you closer to the business goal or closer to solving the performance problem? In this session, we'll explore how to use action mapping in instructional design and look at some examples of how we use action mapping at Jack in the Box. Action mapping includes needs analysis, not just organization of content. It's a highly collaborative process tied to goals, which leads to a more purposeful design for training. Join this session to get hands-on with some tools to accelerate your needs analysis and elevate your training design.

 Participants will:

Learn how to use action mapping flowchart tools to identify the best solution to the performance problem
Learn how to use information from front-end analysis to identify characteristics that matter most to stakeholders and outline a more effective learning solution option
Discuss potential application of action mapping in the hospitality industry and share current practices
Turn Training into an EVENT!

Kelly McCutcheon
VP, People, HiBar Hospitality
LinkedIn

Rachel Richal, CHT
Vice President, Training, Buffalo Wild Wings, Inspire Brands
LinkedIn

Want your training to feel more like an event? Set the stage, dim the lights, and cue the music! Join conference planning experts Kelly and Rachel as they show you how to add pizzazz to your presentation to create an experience. You will explore ways you can pump up your presentation before, during, and after your training event. These techniques will have your team eagerly anticipating and networking before your event, coming to the event more prepared and open to your content, and leaving with stronger and deeper takeaways.

Participants will learn:

How to position your training to be an experience
How to create hype before your event
How budget-minded moves can make your content even better
How to set and work within a theme
How to land a solid finish with takeaways that will have a lasting impression on your attendees


Hospitality Training Competency Workshops
Learn more about CHART's Hospitality Training Competencies Program.
Executive Track



Business Acumen
Hone your ability to make profitable business decisions and secure executive buy-in for your programs. Become a valuable partner in your company's business strategy by learning to better speak the language of business, understand financial and HR metrics, succession planning, talent development, and strategic partnerships. 


Communication & Influence
Become a more effective communicator and motivator. Develop active listening and negotiation skills and other tools that will help you be viewed as the corporate expert and champion on all aspects of training. 


Strategic Planning 
Solidify your seat at the strategic table by learning to develop corporate plans and quantify results. While you're at it, enhance your skills and techniques in effective cross-departmental communication and become a closer business partner with leaders in your organization. 
Manager Track 


Coaching & Development
Learn to develop your staff by becoming aware of their strengths and weaknesses, using feedback to increase their performance, delegating appropriately, and encouraging team members' ongoing education and training.  


Operational Knowledge
Get a clearer picture of how your team relates to others and fits into the company's overall organizational structure and strategy so that you can achieve operational excellence. Learn to distinguish between training solutions and operational roadblocks. 


Project Management
Learn to prioritize training projects by assessing those that provide the best return on investment and ensure training is developed on time and within budget.
Instructional Designer 


Instructional Design Fundamentals
Learn to shape raw information into easily digestible, relevant training programs that are directly linked to your company's mission and business goals. Everything you need to know about training program design and how to get started. 


Effective Learning Design
Gain the knowledge and skills you need to be able to understand and clearly present complex issues. Review adult learning principles, learn the necessary skills for program development, and hear how to work with subject matter experts for course content. 


Training Evaluation
Get the tools you need to properly evaluate programs to ensure they are meeting objectives and adapting to changes in the operational environment. Learn to make use of the feedback given by executive management, respond to changing stakeholder needs, align training to strategy, and monitor, evaluate, and update programs for effectiveness.
Trainer Track 


Presentation Effectiveness
Discover the behaviors that will enhance your ability to prepare and make a quality presentation that will more effectively drive your company's sales and build profits. Learn to make a great first impression and immediately capture your audience's attention. 


Participant Management
Sharpen and improve your training sessions by learning to better convey your ideas, motivate and respond to your audience, and effectively use presentation tools — so that attendees walk away from your training sessions having truly absorbed the material. You will learn about different learning styles, group facilitation, and more. 


On-the-Job Training
Learn how to accomplish this task consistently and successfully in the sometimes chaotic work environments of hospitality organizations. You'll discover principles of adult learning in field-based education, how to overcome obstacles to learning, effective training for new hires, and using OJT for new product rollouts and new store openings.
Learn more about CHART's Hospitality Training Competencies Program.
CHT Recertification Points
Keep track of your documentation before it's time to renew! You need a total of 50 points, every 5 years. The point breakdown for each CHART activity is as follows:
| | | |
| --- | --- | --- |
| 1 point | per day | Conference attendance |
| 3 points | per seminar | Competency workshops count toward this, in lieu of the 1 point per day of conference attendance |
| 1 point | per year | CHART membership |
| 5 points | per year | CHART board member |
| 4 points | per presentation | Competency and breakout presenters |