Session Descriptions
The Power of Understanding People
Dave Mitchell, Speaker & Author, The Leadership Difference
LinkedIn
Based on his book (with the same name), Dave will teach us how to connect to different personalities in our personal and professional lives. This will be a thought-provoking session on work and life shared through humor and wit. Through his engaging style of enter-train-ment, Dave will provide attendees with high-impact:
Insight into behavior cues and questions to ask to better understand someone's interactive preferences
Strategies for creating a high-performing work environment
Strategies for conflict resolution, including how to effectively work out differences within a team, between work units, with customers, and even in your personal life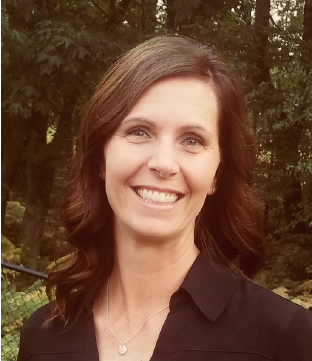 Empowering Care: Remarkable Service Starts with Personal Well-Being
Tiffany DeHaan, Managing Director, Culture, Learning & Inclusion, Alaska Airlines
LinkedIn
Alaska's culture is built around 5 values: own safety, do the right thing, be kind-hearted, deliver performance, and be remarkable. Each employee is empowered to live these values through a service framework guiding behaviors and decision making. Learn how Alaska Airlines puts personal well-being at the center of this framework to deliver the best care in the air — and not just for guests, but employees, too.
Whose AI Is It Anyway?
Donna Herbel, FMP, SPHR, Learning Strategist, Blue Phoenix Learning
LinkedIn
Join us for this highly interactive, collaborative learning session designed to enkindle curiosity and showcase examples of Artificial Intelligence (AI) platforms in rapid content design.
Are you interested and now exploring the latest generation of AI resources? See the process of generating content from live prompts in nearly real time.
Are you already exploring and putting enhancements to work? Share your resources and examples in the session back channel.
Not sure what all the buzz is about? Bring an open mind and a willingness to engage and participate, and check it out!
Hot Industry Topic Breakouts
Attendees that are not taking a competency workshop can choose to take one or two alternate breakouts during those time periods. 
Trauma-informed Leadership
Jennifer Belk White, SPHR, SHRM-SCP, CHT
Human Resources Director, Lumina Foods
LinkedIn
Matthew Brown
Chief People & Culture Officer, Schoox
LinkedIn

Trauma can take a toll on all of us, and sometimes this can have huge impacts in the workplace. Join us for a discussion that dives into the topic of trauma from multiple perspectives. We don't all perceive trauma in the same way, and as a result we can make some unintentional missteps that can trigger others. When we are able to use our knowledge and awareness of trauma to inform how we interact with one another, great things can happen.

This session will:

Discuss and explore trauma defined 
Explore other perspectives about trauma
Shine a light on 'hidden trauma'
Provide cultural insights that may help you better understand trauma/differences among culture
Provide actionable steps for how we, as learning professionals, can influence and reframe our approaches to training
MS Teams: One Application to Train Them All

Bobby Underwood, Director of Training, Company Operations, Little Caesar Enterprises Inc.
LinkedIn

Only using MS Teams for messaging is like using your smart phone for just text messages. Crazy right? Especially because there is so much dynamic power in this single application.  This session will add some much-needed knowledge sprinkles to your MS Teams cupcake. Learn how to use Teams as a remote classroom, project management hub, resource library, and more. Bring your laptop or mobile device and come join the robust discussion!

Participants will get an overview of the MS teams application functionality including but not limited to: 

Exploring the use of Teams Channels to stage and host classroom environments (Praise, Gift Cards, Kahoot)
Connecting a myriad of features (Sharepoint, MS Tasks, Approvals, Power BI) to allow effective project management, follow-up, and showcasing outcomes
Learning to set up and host a resource library of shared files and links
Designing Training that Sticks! Using Action Mapping in Instructional Design

Miranda Lee, Senior Manager of Training, Jack in the Box
LinkedIn

Is training really the answer? Are you certain that the training will get you closer to the business goal or closer to solving the performance problem? In this session, we'll explore how to use action mapping in instructional design and look at some examples of how we use action mapping at Jack in the Box. Action mapping includes needs analysis, not just organization of content. It's a highly collaborative process tied to goals, which leads to a more purposeful design for training. Join this session to get hands-on with some tools to accelerate your needs analysis and elevate your training design.

 Participants will:

Learn how to use action mapping flowchart tools to identify the best solution to the performance problem
Learn how to use information from front-end analysis to identify characteristics that matter most to stakeholders and outline a more effective learning solution option
Discuss potential application of action mapping in the hospitality industry and share current practices
Turn Training into an EVENT!

Kelly McCutcheon
Group Director of Training, Whataburger
LinkedIn

Rachel Richal, CHT
Vice President, Training, Buffalo Wild Wings, Inspire Brands
LinkedIn

Want your training to feel more like an event? Set the stage, dim the lights, and cue the music! Join conference planning experts Kelly and Rachel as they show you how to add pizzazz to your presentation to create an experience. You will explore ways you can pump up your presentation before, during, and after your training event. These techniques will have your team eagerly anticipating and networking before your event, coming to the event more prepared and open to your content, and leaving with stronger and deeper takeaways.

Participants will learn:

How to position your training to be an experience
How to create hype before your event
How budget-minded moves can make your content even better
How to set and work within a theme
How to land a solid finish with takeaways that will have a lasting impression on your attendees
From Better to Best: A Proactive Approach to Creating Exceptional Experiences
Ali Knapp, President, Wisetail
LinkedIn
Checklists have long been considered a standard tool for managing processes and completing required tasks. However, to create a culture of safety, modify behaviors, and empower employees, learning and development within checklists must coexist. This session will breakdown how technology puts trainers into the driver's seat – to create a proactive relationship between daily operational tasks and learning, and to ultimately transform your company.
More Than a Feeling: Measuring Your Culture and Learning from Your Team Member Experience Journey

Damian Hanft
VP, Culture & Brand Ambassador, Inspire Brands
LinkedIn

Jody Huls
Team Member Experience Influencer, Buffalo Wild Wings, Inspire Brands
LinkedIn
Your guest experience will never exceed that of your team member experience. Great culture is not accidental, it is intentional based on numerous drivers. But, how do you measure and assess what great culture looks like? In this interactive session, you'll explore what great culture is and how to assess and measure it. Participants will have the opportunity to determine how to measure culture in your organization while enhancing the team member experience journey.
Happy Work: Leaders Creating an Engaging Work Culture as a New Normal
Simmone L. Bowe, MSc., Leadership Strategist & Coach, The Limitless Life Coaching Company
LinkedIn

Quiet Quitting. Quiet Firing. The Great Resignation. Work From Anywhere. Remote Work. Psychological Safety. The world of work has changed dramatically, and these conditions represent how some of today's talent are interacting with their workplaces. Business leaders and people leaders have had to pivot quickly and continue to find ways to engage employees who appear disconnected, disengaged, burned out, and generally overwhelmed. This session will explore current employee engagement challenges, and participants will create strategies that today's leaders can use to create and nurture an engaging work culture through leadership development and accountability. Come for a deep-dive, disruptive discussion about leadership and workplace culture!

Participants will:

Discuss today's workplace challenges with engaging and retaining talent
Explore and analyze the role of leadership in these challenges
Identify elements of an engaging work culture
Discuss and demonstrate leadership behaviors that support an engaging, high-performing work culture
Diversity Matters to your Employees. Does it Matter to You?
Sue Crystal-Mansour, Ph.D., Vice President Program Impact, National Restaurant Association Educational Foundation (NRAEF)
LinkedIn

The NRAEF, in partnership with Cornell University, the Multicultural Foodservice & Hospitality Alliance (MFHA), and the National Restaurant Association, conducted a landmark research study in 2022 on Diversity, Equity, Inclusion, and Accessibility (DEIA) beliefs, policies, and practices in the restaurant and foodservice industry. Hear first-hand how this study revealed a major gap between how diverse and inclusive businesses think they are, versus what employees actually experience on the job. The report reinforces how important effective DEIA policies are in driving engagement and retention within the restaurant industry. Genuine DEIA culture and climate matter.

This interactive session will:
Break Your Training! Immediate Changes with Big Impact

Christina Briggs
Director of Training and Development, Shipley Do-Nuts
LinkedIn

Matt Nelson
CEO, Modern Training
LinkedIn

This session is all about using the power of disruption to change and improve your current training programs or build new ones. You'll learn four ways to reconfigure your content and learning paths to make onboarding faster (the field will love you!) and keep people learning. Hear some of the best practices developed through work with multiple brands that are relevant for people at any level in Learning and Development, with takeaways for instructional designers, managers, and leaders involved in strategic planning.

Participants will:

Start thinking about new approaches to delivering information, moving away from traditional "course + test" models
Build ongoing training programs using existing content
Shift from position training to learning paths built around skill groups
Create meaningful gamification by breaking positions into levels
Mindset Matters
Nadine Willems-Antersijn, CHO, CLT, Corporate Trainer, Gianni's Group, Aruba
LinkedIn

This workshop starts off by going back to the days where things were simpler. You'll examine what has changed and how it has changed our behaviors. You'll think about the things that make your heart happy, and you'll walk away with tips for how to focus on happiness and your well-being. You'll conclude with a commitment to yourself of what you definitely want to continue doing in the new normal. The goal and intention is to create a positive behavior that will influence leadership behavior and will contribute to a positive corporate culture. But it does start with YOU!

Participants will:

Self-reflect on what has changed over the years and how we've dealt with it
Find the link between personal and professional development
Learn how to choose kindness in this turbulent world we live in
Commit to themselves how they will continue to evolve and find happiness when you think it's not there
Hospitality Training Competency Workshops
Learn more about CHART's Hospitality Training Competencies Program.
Executive Track



Business Acumen
Jennifer Belk White
Human Resources Director, 


Lumina Foods


LinkedIn
Kelly McCutcheon
Group Director of Training, Whataburger
LinkedIn
Chip Romp


Sr. Director, Workforce Development and Business Services, 

National Restaurant Association/ServSuccess


LinkedIn

Hone your ability to make profitable business decisions and secure executive buy-in for your programs. Become a valuable partner in your company's business strategy by learning to better speak the language of business, understand financial and HR metrics, succession planning, talent development, and strategic partnerships.
Communication & Influence
Donna Herbel

, FMP, SPHR




Learning Strategist




Blue Phoenix Learning


LinkedIn
Jason Lyon


President & COO




Flatbread Company


LinkedIn

Become a more effective communicator and motivator. Develop active listening and negotiation skills and other tools that will help you be viewed as the corporate expert and champion on all aspects of training. 
Strategic Planning

 

Sara Nickel
Vice President, Workforce and Business Development, National Restaurant Association
LinkedIn

Felicia White, CHT, MBA
Director, Franchise Training, Scooter's Coffee
LinkedIn

Solidify your seat at the strategic table by learning to develop corporate plans and quantify results. While you're at it, enhance your skills and techniques in effective cross-departmental communication and become a closer business partner with leaders in your organization.
Manager Track 

Coaching & Development
Matthew Brown


Chief People & Culture Officer




Schoox


LinkedIn
Angelina Sabatini

, Director of Training & Development, Ford's Garage


LinkedIn

Learn to develop your staff by becoming aware of their strengths and weaknesses, using feedback to increase their performance, delegating appropriately, and encouraging team members' ongoing education and training. 
Operational Knowledge

Curt Archambault 
Partner Consultant, People & Performance Strategies
LinkedIn

Tara O'Neill
Vice President of Training and Experience, Ciccio Restaurant Group
LinkedIn

Get a clearer picture of how your team relates to others and fits into the company's overall organizational structure and strategy so that you can achieve operational excellence. Learn to distinguish between training solutions and operational roadblocks.
Project Management
Stacy Whitmore

LinkedIn
Adriana Nunez
Director of Learning & Development, WKS Restaurant Group

Learn to prioritize training projects by assessing those that provide the best return on investment and ensure training is developed on time and within budget.
Instructional Designer 


Instructional Design Fundamentals
Jesse Boehm
Sr. Learning Architect,
Buffalo Wild Wings
LinkedIn
Rachel Mundwiller
Manager of Content Development, Slim Chickens
LinkedIn

Learn to shape raw information into easily digestible, relevant training programs that are directly linked to your company's mission and business goals. Everything you need to know about training program design and how to get started.
Effective Learning Design
James Lee
Manager of Multimedia Design
Del Taco
LinkedIn
Kimberly Johnston
Senior Instructional Designer,
Golden Corral Corporation
LinkedIn

Gain the knowledge and skills you need to be able to understand and clearly present complex issues. Review adult learning principles, learn the necessary skills for program development, and hear how to work with subject matter experts for course content.
Training Evaluation

Monique Donahue
Director, Commercial Learning
Hilton
LinkedIn

Matt Nelson
Founder and CEO, Modern Training
LinkedIn

Get the tools you need to properly evaluate programs to ensure they are meeting objectives and adapting to changes in the operational environment. Learn to make use of the feedback given by executive management, respond to changing stakeholder needs, align training to strategy, and monitor, evaluate, and update programs for effectiveness.
Trainer Track 

Presentation Effectiveness

TJ Schier
Chief Operating Officer, BigShots Golf
LinkedIn

Kristie Edmunds
Talent Development Manager, Flatbread Company
LinkedIn

Discover the behaviors that will enhance your ability to prepare and make a quality presentation that will more effectively drive your company's sales and build profits. Learn to make a great first impression and immediately capture your audience's attention.
Participant Management
Danielle Dally

, CHT




Learning & Development Manager




Buffalo Wild Wings


LinkedIn
 

 

Sharpen and improve your training sessions by learning to better convey your ideas, motivate and respond to your audience, and effectively use presentation tools — so that attendees walk away from your training sessions having truly absorbed the material. You will learn about different learning styles, group facilitation, and more.
On-the-Job Training

Patrick Yearout, FMP, CHT
Director of Innovation, Recruiting, and Training, Ivar's & Kidd Valley Restaurants
LinkedIn

James Ledbetter 


Regional Training Manager, US-Southeast, Popeyes Brand
LinkedIn

Learn how to accomplish this task consistently and successfully in the sometimes chaotic work environments of hospitality organizations. You'll discover principles of adult learning in field-based education, how to overcome obstacles to learning, effective training for new hires, and using OJT for new product rollouts and new store openings.
Learn more about CHART's Hospitality Training Competencies Program.
Post-Conference Workshops 
Hospitality Training Competency Masterclasses
TRAINER TRACK Masterclass

Patrick Yearout

, FMP, CHT




Director of Innovation, Recruiting, and Training, Ivar's & Kidd Valley Restaurants


LinkedIn

Serah Morrissey, SPHR
Employee Experience and Advocacy Partner, Schoox
LinkedIn

Designed for those who have completed all three of the workshops within the trainer role, this in-depth, interactive masterclass will help you further hone your skills in a group setting where you practice and get feedback from your peers.

This optional workshop is $79.00 for members, $99.00 for nonmembers. Please fill out the application if you plan to attend. You can sign up for this course when you register for the conference. If you have already registered, you can add this session here.
instructional designer TRACK Masterclass

Jesse Boehm
Sr. Learning Architect
Buffalo Wild Wings
LinkedIn

Stacy Whitmore

LinkedIn

Designed for those who have completed all three of the workshops within the Instructional Designer role, this in-depth, interactive masterclass will help you further hone your skills in a group setting where you practice and get feedback from your peers.

This optional workshop is $79.00 for members, $99.00 for nonmembers. Please fill out the application if you plan to attend. You can sign up for this course when you register for the conference. If you have already registered, you can add this session here.
Agile EQ: Maximize the Effectiveness of Your Workplace Interactions

Joleen Goronkin
President,
People & Performance Strategies
LinkedIn

Kelly McCutcheon
Group Director of Training,
Whataburger
LinkedIn

Add even more value to your CHART Conference experience with this session sponsored by CHART and People & Performance Strategies. Everything DiSC© Agile EQ* is a personalized learning experience that teaches you to read the emotional and interpersonal needs of a situation and respond accordingly. EQ, or emotional quotient, is really a way to solve problems that are inherently emotional or social. By combining the personalized insights of DiSC©* with active emotional intelligence development, you will discover an agile approach to workplace interactions and learn to navigate outside your comfort zone, empowering you to meet the demands of any situation.

Our experts will facilitate this 3-hour interactive training at no additional cost to attendees other than the retail cost of the assessment tool, discounted to $99 from the $135 price. 

Workshop participants will:

Discover your EQ strengths through a personalized assessment
Learn to recognize and value other mindsets
Create an action plan with customized strategies for building your EQ agility

*DiSC is a behavioral assessment tool designed to help you better understand the strengths and preferences of yourself and others. This workshop will include a brief overview of the DiSC model and will build on it. It is great for those experienced with DiSC looking for a deeper understanding as well as those brand-new to the DiSC model.

Attendees must sign up for the course and take the DiSC Agile EQ assessment prior to the class. Participants should bring a copy of their assessment results (either printed or digital) to the workshop. A link to the assessment will be sent to you when you sign up for the course.

You can sign up for this course when you register for the conference. If you have already registered, you can add this session here.
Pre-Conference Service Event
At the CHART Seattle Conference, we will continue our tradition of giving back by participating in a community service project that benefits a local charitable organization – Immanuel Community Services.
 
Immanuel Community Services has served the Seattle community for over 40 years with a mission to alleviate the effects of poverty, hunger, homelessness, and addiction by providing community-based social services to those in need. They offer four programs to serve those living in the margins of the community.
 
CHART will be sending a group of volunteers to Immanuel Community Services to help support one of their four programs (also see graphic below):
    •    Hygiene Center where the chronically homeless can find welcome and a place to wash clothes, shower, eat and find companionship and support.
    •    Food Bank serving anyone in need and making deliveries to neighboring residential non-profit facilities.
    •    Community Lunch is served monthly by volunteers and is open to anyone hungry.
    •    Recovery Program Shelter for men recovering from addiction and participating in Intensive Outpatient Treatment.
 
Immanuel Community Services is located approximately 10 minutes from our conference hotel. We will meet in the lobby at 9:30 AM Saturday morning to head over to the event. The event will run from 10:00 AM until 2:00 PM. Please wear closed-toe comfortable shoes.
 
If you are a conference attendee who would like to join in this effort to give back to our host community, please register for the event so we can anticipate the number of attendees.
 
For more information about Immanuel Community Services, please visit their website at https://www.icsseattle.org/.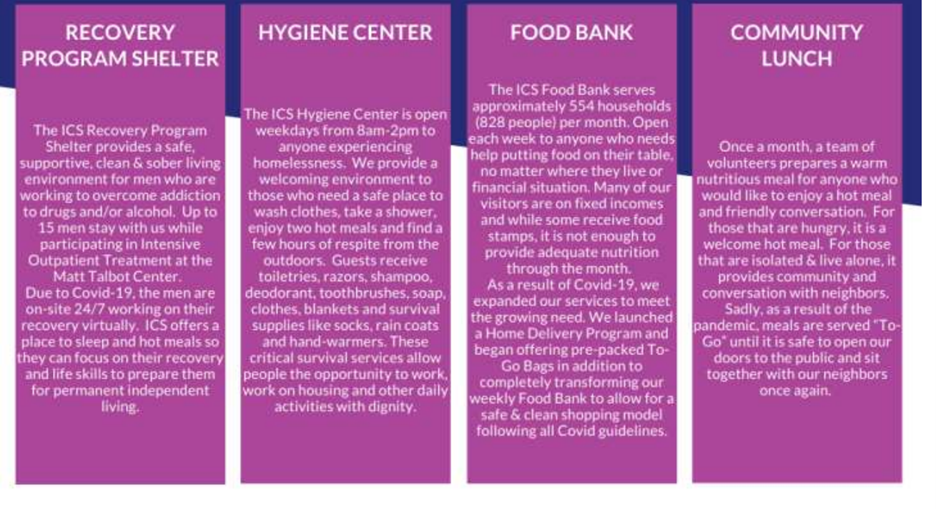 CHT Recertification Points
Keep track of your documentation before it's time to renew! You need a total of 50 points, every 5 years. The point breakdown for each CHART activity is as follows:
| | | |
| --- | --- | --- |
| 1 point | per day | Conference attendance |
| 3 points | per seminar | Competency workshops count toward this, in lieu of the 1 point per day of conference attendance |
| 1 point | per year | CHART membership |
| 5 points | per year | CHART board member |
| 4 points | per presentation | Competency and breakout presenters |