CHART 101 Session Descriptions
Keynote Sessions
Opening Keynote, Monday 8:15 AM
Unlocking Generational CODES

Anna Liotta, MA, CSP, CPAE, Hall of Fame Speaker
CEO, The Generational Institute
LinkedIn
As leaders, we're being asked to do something that's never been done before. That is, in an unprecedented time of global change, we are being called to create an inclusive experience for a diverse, multi-generational workforce and guests that are empowered, informed, and very, very vocal. Learn the surprising customer service practices that work for one generation, but tick off another, and proven strategies for attracting top talent (and keeping them from walking out the door to the competition).
In this session, we will discuss CODES: Communication, Orientation, Discipline, Environment, and Success, and how these factors drive decisions. You will learn how to effectively enable different generations to collaborate, engage, and create inclusive experiences of mutual trust and belonging.
Anna Liotta, founder of The Generational Institute, Hall of Fame Speaker, and author of the bestselling book, "Unlocking Generational CODES," will share insights and strategies she has gleaned from her work with clients such as Amazon, Coca-Cola, Red Robin, Microsoft, and the NBA, as well as her personal generational experience as the youngest of 19 children.
Keynote, Tuesday 3:45 PM
Rebuilding America's Workforce: Using Second Chance Initiatives to Solve Today's Labor Shortage

Chef Jeff Henderson
Founder, The Chef Jeff Project
LinkedIn
At a time when many companies are struggling to fill open positions and are experiencing a decline in applicants for those hard-to-fill positions, employers may have no other choice but to look at alternative labor solutions. In this presentation, Chef Jeff shares his journey from incarceration to employment and how a second chance employer helped restart his life and go from dishwasher to Executive Chef only six years after being released from prison.
His life lessons will give you proven strategies to recruit the right talent and maximize retention by creating a culture of engagement and accountability.
Chef Jeff started his illustrious culinary career in the unlikeliest of places: federal prison. It was where he was introduced to culinary arts and developed his passion for cooking. Using prison as a catalyst for self-transformation, after his release, he worked his way up from a dishwasher to a cook, and then to executive chef. Chef Jeff has held many prestigious titles, won awards, and authored bestselling books. He founded a non-profit organization, The Chef Jeff Project, to mentor and encourage disadvantaged youth, while teaching them the skills necessary to find and retain employment. Jeff has starred in several television programs, and been featured on Oprah's Life Class, Good Morning America, Today Show, ABC World News Tonight, CNN, The Steve Harvey Show, and in major publications such as The New York Times, Newsweek, USA Today, People Magazine, the Washington Post, and many others.
Closing Keynote, Wednesday 10:30 AM
Come Back Smarter: Reopening, Resetting, Rethinking, and Recharging Our Businesses

Tim Kirkland
CEO, Renegade Hospitality Group
LinkedIn
Change can come to your business in unexpected ways you can't control, but it can also come in ways you CAN control. Take charge to improve culture and commitment, and teach your team how to sell more, serve better, and inspire loyalty in the new service landscape.
Transform your teams and your training by practicing Adaptive Leadership at the shift level. Cultivate and execute based on what your team members need from you now. Rather than struggling to get back to "normal," focus on productive adjustments that will set you up for success.
In this enlightening presentation, leading industry consultant and CEO of Renegade Hospitality Group, Tim Kirkland, will explore important lessons from across industry segments on how to use this challenging time to make changes that will improve business fundamentals and profitability, reengage customer bases, and help operators come back stronger and smarter.
Hospitality Training Competency Workshops
Executive Track

Business Acumen

Chip Romp
Sr. Director, Workforce Development and Business Services
National Restaurant Association/ServSuccess
LinkedIn

Jennifer Belk White
Senior Vice President of Human Resources
Mental Health Cooperative
LinkedIn
Hone your ability to make profitable business decisions and secure executive buy-in for your programs. Become a valuable partner in your company's business strategy by learning to better speak the language of business, understand financial and HR metrics, succession planning, talent development, and strategic partnerships.

Communication & Influence
Jason Lyon
President & COO
Flatbread Company
LinkedIn

Donna Herbel, FMP, SPHR, SHRM-SCP
VP, Training & Culture Development
Perkins, LLC
LinkedIn

Become a more effective communicator and motivator. Develop active listening and negotiation skills and other tools that will help you be viewed as the corporate expert and champion on all aspects of training.
Strategic Planning
Kristin Burk
Principal
Elevate Training Solutions
LinkedIn
Kendall Ware, CFE, CHT
Former President
Cinnabon & Carvel
LinkedIn
Solidify your seat at the strategic table by learning to develop corporate plans and quantify results. While you're at it, enhance your skills and techniques in effective cross-departmental communication and become a closer business partner with leaders in your organization.
Manager Track

Coaching & Development
Jennifer Johnston, CHT
Manager of Operations Development
Wild Wing Cafe
LinkedIn
Chris Shand
Vice President of Human Resources
Silver Diner Development, LLC
LinkedIn
Learn to develop your staff by becoming aware of their strengths and weaknesses, using feedback to increase their performance, delegating appropriately, and encouraging team members' ongoing education and training.
Operational Knowledge
Jaime Weeks
Vice President of Training
The Wendy's Company
LinkedIn
Jennifer Belk White
Senior Vice President of Human Resources
Mental Health Cooperative
LinkedIn
Get a clearer picture of how your team relates to others and fits into the company's overall organizational structure and strategy so that you can achieve operational excellence. Learn to distinguish between training solutions and operational roadblocks.
Project Management
Tara Fitzpatrick
Director, Field Operations Training
The Wendy's Company
LinkedIn
Karen Rorabaugh
Sr. Specialist, Training Programs
The Wendy's Company
LinkedIn
Learn to prioritize training projects by assessing those that provide the best return on investment and ensure training is developed on time and within budget.
Instructional Designer
Instructional Design Fundamentals
Damian Hanft, SPHR
Vice President, Culture and Brand Ambassador
Inspire Brands
LinkedIn
Jesse Boehm
Sr. Learning Architect
Buffalo Wild Wings
LinkedIn
Learn to shape raw information into easily digestible, relevant training programs that are directly linked to your company's mission and business goals. Everything you need to know about training program design and how to get started.
Effective Learning Design
Matthew Brown
Chief People & Culture Officer
Schoox
LinkedIn
James Lee
Manager of Multimedia Design
Del Taco
LinkedIn
Gain the knowledge and skills you need to be able to understand and clearly present complex issues. Review adult learning principles, learn the necessary skills for program development, and hear how to work with subject matter experts for course content.
Training Evaluation
Monique Donahue
Director of Professional Development
& Academic Markets
RMA
LinkedIn
Stacy Whitmore
Learning & Development Specialist
Arby's
LinkedIn
Get the tools you need to properly evaluate programs to ensure they are meeting objectives and adapting to changes in the operational environment. Learn to make use of the feedback given by executive management, respond to changing stakeholder needs, align training to strategy, and monitor, evaluate, and update programs for effectiveness.
Trainer Track

Presentation Effectiveness
Theresa Majovsky, CHT
Field Training Manager
Arby's
LinkedIn
Danielle Dally, CHT
Learning & Development Manager
Buffalo Wild Wings
LinkedIn
Discover the behaviors that will enhance your ability to prepare and make a quality presentation that will more effectively drive your company's sales and build profits. Learn to make a great first impression and immediately capture your audience's attention.
Participant Management
Rachel Richal, CHT
Vice President, Training
Buffalo Wild Wings
LinkedIn
Serah Morrissey, SPHR
Employee Experience and Advocacy Partner
Schoox
LinkedIn
Sharpen and improve your training sessions by learning to better convey your ideas, motivate and respond to your audience, and effectively use presentation tools — so that attendees walk away from your training sessions having truly absorbed the material. You will learn about different learning styles, group facilitation, and more.
On-the-Job Training
Carlo Cesario
Field Training Manager
Buffalo Wild Wings
LinkedIn

Jody Huls
Director, Field Training
Buffalo Wild Wings
LinkedIn
Learn how to accomplish this task consistently and successfully in the sometimes chaotic work environments of hospitality organizations. You'll discover principles of adult learning in field-based education, how to overcome obstacles to learning, effective training for new hires, and using OJT for new product rollouts and new store openings.
Hot Industry Topic Breakouts
Attendees that are not taking a competency workshop can choose to take one or two alternate breakouts during those time periods.
Leading at the Top of Your Game: 7 Tactics of Differentiated Leadership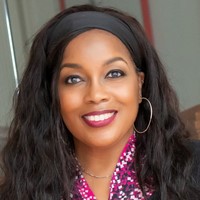 Karan Ferrell-Rhodes, CEO, Shockingly Different Leadership
LinkedIn
Got game? Everyone has a "game" – an area of specialty, dominance, or expertise in which they thrive. As a veteran leadership and organizational development executive of numerous Fortune 100 corporations, Karan's work uncovered a simple yet powerful idea: Leaders become elite by providing differentiating value to an urgent, unmet need.
Come and learn the seven leadership tactics that provide the most differentiating value, how to transform your strengths into invaluable differentiators, and how to transform into an execution wizard who is able to respond in the moment to frequently changing workplace and industry dynamics. Move beyond leadership theory to focus on "leadership-in-action!"
Tapping into an Experienced Workforce Hungry for a Fresh Start: Employing Underserved Individuals

Chef Jeff Henderson, Second Chance Employment
LinkedIn
There are 70,000,000 Americans living with criminal records. Each year, 650,000 formerly incarcerated citizens return to their communities, many of them transformed with an institutional work history that includes valuable skills as well as leadership experience. This population of reformed men, women, and youth are hungry to begin anew and create an exciting and limitless career path for themselves. By removing barriers, this workforce can be tapped to the tremendous benefit of both the individual and the organization. Learn about Chef Jeff's transformative second chance employment model, which is based on his and other extraordinary successes of the formerly incarcerated in the foodservice workforce. You will learn specifics of how to establish a pilot program that filters applications and streamlines the hiring process. Take steps to identify, recruit, and develop the perfect candidates for long-term retention.
Innovative Ways to Use Your LMS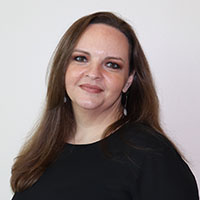 Ashley Helkenn, Sr. Manager, Learning & Development, Cotton Patch Cafe
LinkedIn
Become a problem-solving hero by simplifying operations for managers! Learn how Cotton Patch Cafe utilized powerful tools within their Learning Management System (LMS) to go far beyond its core learning and development purpose. From creating a central recipe repository to establishing a personal device policy to managing referral bonuses, the organization has maximized LMS solutions to solve operational problems. Find out how these efforts increased overall engagement in the platform, incentivized usage of the system, improved compliance, automated the referral bonus process, and provided insight to help improve retention – all while enhancing the value of the training department.
Strategy Spotlight: A Peek into What Other Brands Are Doing
Facilitator/Presenter
Damian Hanft
Inspire Brands
LinkedIn

Presenter
Calvin Banks
Benchmark Hospitality
LinkedIn
Presenter
DeMarcio Slaughter
Benchmark Hospitality
LinkedIn

Presenter
Gabe Hosler
Del Taco
LinkedIn

Presenter
Patrick Yearout
Ivar's & Kidd Valley Restaurants
LinkedIn

Everyone's favorite and most valuable part of coming to a CHART conference is the networking and sharing of ideas. Often, we get small glimpses of what others are working on which leaves us yearning to hear more. This session will do just that! In this breakout, three different brands will showcase their big (or small but mighty) idea that came to life for their brand. Learn about the strategy, the implementation, and the results of their programs to drive learning, retention, and engagement.
The Mindset of the Hospitality Worker: Using Industry Data to Understand Your Workforce
Chip Romp, Sr. Director, Workforce Development and Business Services, National Restaurant Association/ServSuccess
LinkedIn
If you work in a restaurant or hotel, you are familiar with both of these questions:
"How do we HIRE more workers?"
"How do we RETAIN our workers?"
Here are the insights to help you answer both. This session will present an analysis of what the Association has learned from restaurant and hotel workers through its 2020 and 2021 research. This high-level data will help you understand your workforce and how it compares to current trends in the industry.
Transforming Team Members into Trainers: A Reimagined Path to Retention

Braxton Luzier. Sr. Manager, Learning & Communications, Blaze Pizza, LLC
LinkedIn
As the job market becomes more and more competitive, hospitality organizations need to turn fresh attention to retaining our team members. Blaze Pizza has tackled this challenge by creating a visionary path to success for team members that begins on their first day of work and includes growing as a trainer. See how putting the focus on the individual team member, combined with in-the-moment coaching, frequent recognition, and the necessary tools for success transformed our retention strategy by turning team members into trainers.
The Future is Adaptive: Prepare Yourself and Your Content
David Keezel
Vice President of Customer Success
SparkLearn
LinkedIn

Evan Scronce
Marketing and Design Director
SparkLearn
LinkedIn
Gain an understanding of what you have, what you need, and what you can do to pivot your training program into an adaptive future. This interactive session will cover how to segment, prepare, and support your content for the uncertain times ahead. Ask questions and hear best practices to help set the foundation for personalized training experiences.
Driving Attraction and Retention in an Unprecedented Labor Shortage

Chris Tratar, Sr. Director of Product Marketing, Inkling
LinkedIn
An average of 4 million employees have quit their jobs every month over the past five months. With many restaurants and retailers facing unprecedented labor shortages, attracting and retaining workers has become a mission-critical focus across the industry. Employees have never had more options in deciding where and for whom they want to work. Get insights around what prospective and current employees are looking for and what you can do today to attract, engage and keep critical frontline workers. Learn how leading-edge companies are leveraging new thinking and technologies, how to build more flexibility & engagement into your employees' experience, and how to be prepared for changing conditions in the future.
Service Event
We are delighted to partner with Chef Jeff Henderson's 501c3 non-profit organization, The Chef Jeff Project. This organization seeks to mentor and encourage disadvantaged youth, while teaching them the skills necessary to find and retain employment.
On Sunday, March 6, we will meet in the conference hotel lobby at 8:15am to share Uber/Lyft rides to The Chef Jeff Project - Workforce Academy: 2987 Las Vegas Blvd North #10, North Las Vegas, NV 89030. We will arrive at 8:30am.
CHART volunteers will have the opportunity to work alongside 5 teenage kids/young adults from the Chef Jeff Project helping to prepare meals for the nearby Clark County Juvenile Detention Center which houses 50 youths under the age of 18. Volunteers will rotate between dishwashing, prepping/cooking stations all while getting the opportunity to interact with and mentor the youths from the Chef Jeff Project.
In partnership with Church's Chicken, who will donate chicken, pies, and biscuits, volunteers will box the meals for delivery to the Juvenile Detention Center. While a group of volunteers visit the Center to deliver the meals, another group will be cleaning and resetting the site. The event will close with a roundtable discussion with the youths with CHART volunteers sharing their insights into the field of hospitality. We will finish up and return to the conference hotel at 1:00 pm.
Attire is casual, face masks are optional. Gloves will be provided.
There is a cap of 20 CHART volunteers to participate in this opportunity due to space limitations. People who are unable to volunteer at the service event are invited to donate gift cards or make a monetary contribution to the Chef Jeff Project in support of their mission.
You Can Help the Chef Jeff Project by:
Participating in the Service Event on March 6th. We will meet in the conference hotel lobby at 8:15am to share Uber/Lyft rides to The Chef Jeff Project - Workforce Academy, 2987 Las Vegas Blvd north #10, North Las Vegas, NV 89030. Please register in advance, as space is limited. Attire is casual, face masks are optional. Gloves will be provided.
Be a Corporate Sponsor. As the Chef Jeff Project continues to train talent for the foodservice industry they are seeking sponsors and donors to offset the operational cost of 7k-9k per month.
Donate:

Gift cards: Smiths, Albertsons, Vons, Costco, Sam's Club, Smart & Final, Walmart, Restaurant Depot, and Amazon (in increments of $25, $50, $100, $500)
Cash: Donate cash using the following link: https://thechefjeffproject.square.site/product/help-support-our-cause-donate-today/
Other: The Chef Jeff Project is in need of a 2-passenger van to transport youth to and from workforce training, job interviews, and field trips.
Your donations will make it possible to train and develop underserved youth and adults in The Chef Jeff Project 6-week kitchen stewarding and food service training program. Contributions are tax-deductible. The Chef Jeff Project is a 501 (c)(3) organization whose mission is to change lives through food.
Learn more about the Chef Jeff Project at: https://www.thechefjeffproject.org/

Follow Chef Jeff at:
Instagram: @thechefjeffproject @chefjefflive
Twitter: @chefjefflive
Facebook:  The Chef Jeff Project
We are proud to continue our tradition of giving back at CHART Las Vegas!
Sign up for the service event.
Watch a short video about the Chef Jeff Project.
Chef Jeff Project:
The Chef Jeff Project "Where Food Transforms Lives" is a culinary, hospitality, and life skills training program for disenfranchised youth, formerly incarcerated individuals, and those seeking a fair chance.  They offer masterclasses, life coaching, in-person and virtual culinary and hospitality training, and hands-on food service experience to help youths learn the necessary skills to find and retain employment. The program focuses on helping individuals overcome barriers to employment through cognitive thinking transformation, soft-skills development, professional communication, conflict resolution, and time management to not only prepare them for the workforce but to lead a more productive life.