Place a bet on yourself!
Hospitality Training Conference
Experience three life-changing days with top hospitality training professionals, discover best training practices, and connect with your peers at CHART's 101st Hospitality Training Conference, March 6-9, 2022 in Las Vegas, NV.
Becoming a leader in your field isn't luck! That's why the best in the business nurture and develop their skills and make time for professional growth. For hospitality trainers, CHART makes this "work" an impactful life- and career-changing experience and a whole lot of fun, besides! Place a bet on yourself and go all-in for three days of immersive competency-based training, high-quality connections, and the celebration of personal and professional development.
A conference designed by trainers for trainers
CHART's annual Hospitality Training Conference is the place hospitality training professionals gather to learn, connect, and grow. This event is specifically designed for:
#1 The hospitality training and Human Resources professional. If you are employed by a multi-unit lodging, foodservice, or other hospitality operation, and have the responsibility to create, implement, or oversee programs for education, training, and developing human resources - this event is for you. You will be amazed at how many people you connect with who have walked in your shoes and want to share and help.
What makes CHART so unique is the vibrant, dedicated membership, combined with the fresh perspectives of new attendees. These are people just like you who are looking to improve performance for themselves and their organizations, are high-energy, and enjoy having fun.
#2 Are you new to hospitality training? No worries, we've got you. We have an onboarding program just for First Time Attendees to help you feel welcome from the start and get a jump on how to make the most of your conference experience. Plus, much of the content is designed so you can quickly learn best practices and new techniques.
Here is why you should attend this conference
#1 Discover the transformative power of immersing yourself in competency-based training. When you make time for your own professional development, some amazing growth happens.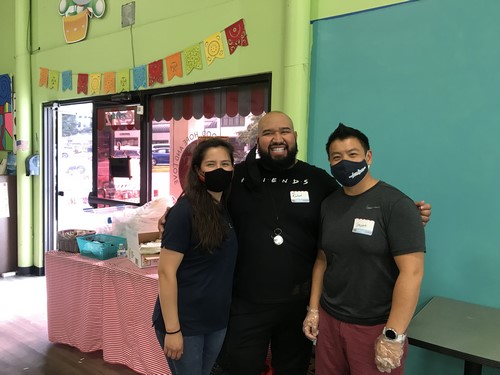 In our valuable winter Hospitality Training Conference, all 12 of CHART's competency certificate workshops will be offered along with our keynote sessions, hot industry topic breakout sessions, team-building activities, networking opportunities, Resource Gallery Expo, and more. Our four competencies tracks cover the major roles in hospitality training: Executive, Manager, Trainer, and Instructional Designer.
Complete these workshops and tracks, and gain immediate recognition for your achievement through print-on-demand certificates. Our beautifully designed pins will also be awarded in Las Vegas. If you have taken CHART Competencies in the past, you can log in to the CHART LMS System to see what you have completed and plan your development for the year. And if you are new, our LMS is an easy and convenient way to track your progress.
#2 Develop a trusted network and lasting relationships you can draw upon for years to come. Networking doesn't even begin to describe what happens at CHART. CHART is renowned for its sharing format, where your time to interact with others is woven throughout the agenda. This ensures you will make high-quality connections and even great friendships that last well beyond conference time.
Hospitality Training Transformation Begins Here:
#3 Experience an amazing conference value with your ROI in mind. CHART strives to keep costs low to keep attendance well within your training department's budget. CHART conferences feature central locations in off-peak times, low room rates, most of the meals, and three nights of refreshments in the Hospitality Suite. Not to mention the educational content!
#4 Enjoy the vitality and excitement of Las Vegas! It's a one-of-a-kind destination, where risks are rewarded, entertainment is king, and every hand's a winner. Place a bet on yourself and join CHART for three days of immersive training with a side of Vegas-style pizzaz!
Need to make your case to attend?
Download a draft letter to your supervisor listing the networking, resources, solutions, and information that you will be bringing back to your company from CHART. Customize it to include the specific sessions of interest to you and your organization.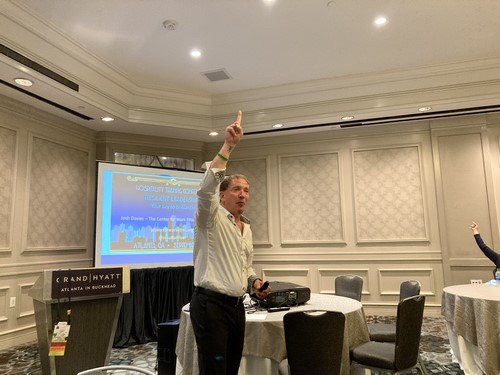 Eligibility: CHART Conferences are open to individuals who are eligible for membership. Attendees must be employed by multi-unit lodging, foodservice, or other hospitality operators, and have the responsibility to create, implement or oversee programs for education, training, and developing human resources. 
VENDORS and CONSULTANTS
Email [email protected] for information on how you can participate in this industry event.    
CHART 101 Hospitality Training Competencies Conference Las Vegas, NV
March 6-9, 2022
Register by February 17, 2022
Register by January 28, 2022 to receive a special discounted rate!
(Cancellations received by February 17, 2022 will receive a refund less a $150 administration fee. No refunds after February 17, 2022.)
LINQ Hotel
3535 S Las Vegas Blvd
Las Vegas, NV 89109